Super DUCKies Club
Quack Quack!! Wish to ride the waves on our wacky DUCK and go on a thrilling tour on board our fun open top Big Bus for FREE?!?! Or perhaps engage in something special, like the guided Night City Tour and the yummilicious GOURMETbus show? Be part of the Super DUCKies Club NOW! That's not all! You can take your beloved daddy, mummy, sister and brother along, who will also enjoy amazing discounts on our attractions!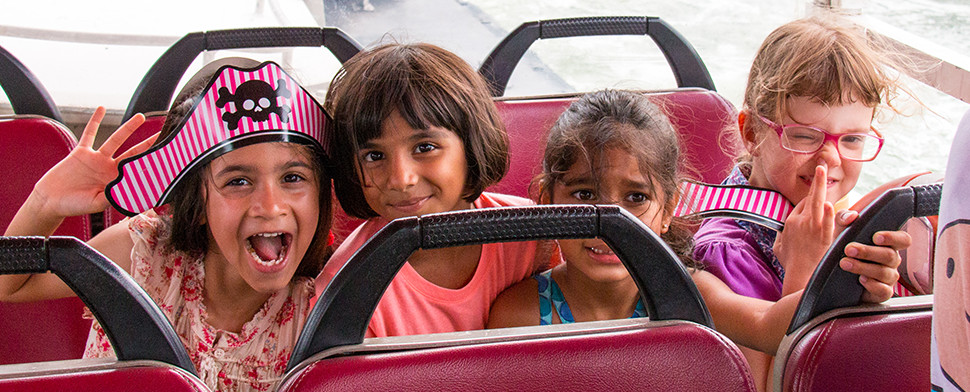 This loyalty program is tailored exclusively for kids between the ages of 2 to 12 years old (Singaporeans or PRs only)
At a small membership fee of $47, members get unlimited FREE rides on the DUCK, open-top bus (red or yellow route) and Night City Tour (currently not available) for an entire year!
Exclusively for Super DUCKies, his/her 4 family members get to enjoy 40% off on the DUCKtours, a discounted price of $10 per person on the open-top Big Bus (one ride on either the Yellow or Red line), as well as 50% off on the Night City Tour (currently not available)!
The privileges don't end here! SuperDUCKies and their guests get to enjoy the GOURMETbus dining shows (currently not available) at 30% off!
All Super DUCKie Club members MUST be accompanied by an adult for any rides. We reserve the right to refuse/eject any guest who refuses to comply from the Tour(s) without refund.
Loss of membership cards must be reported to the Corporate office (sales@ducktours.com.sg). A replacement fee of $20 applies.