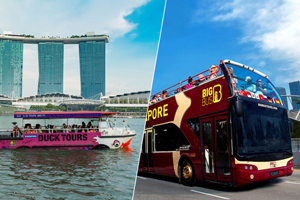 DUCK with Big Bus Tours Singapore
(Save $7!)
Conquer the land and sea with this remarkable package! Ride the award-winning original wacky DUCK before exploring the grounds with Big Bus Tours – the most value-worthy tour option that links you to major sights, attractions and hotels in the city!
Location:
Singapore
Duration:
60 mins on DUCK & 1 or 2 Days unlimited rides on Big Bus Tours Singapore
Sorry Currently Unavailable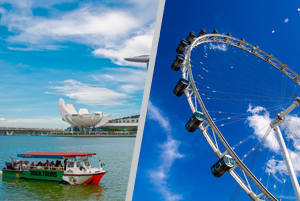 DUCK with Flyer
(Save $3!)
Embark on a land and sea adventure on the wacky DUCK, followed by a ride on the world's tallest observation wheel!
Location:
Singapore
Duration:
60 mins on DUCK & 30 minutes on Flyer
Sorry Currently Unavailable